At Twin Lakes Recovery Center, we help clients build a solid foundation for lasting recovery. Recovery from drugs or alcohol is a lifelong process. Our goal is to provide the tools necessary to navigate the challenging journey of recovery. Our commitment to our clients in this process does not end when treatment ends; we offer continuing care services to all clients.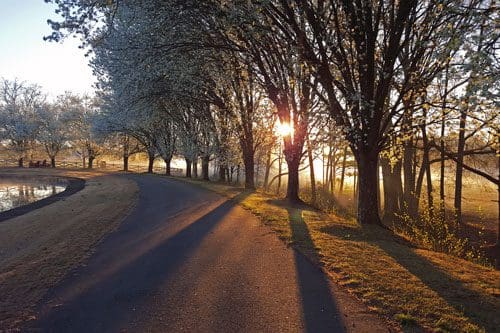 We are planning for the next steps in the recovery journey as clients enter treatment. Twin Lakes Recovery Center's Intensive Outpatient Programs in Gainesville and Athens, may be appropriate for some leaving our residential treatment center. Our clinical team has a nationwide network of reputable resources, and we will assist in building an individualized support system and structure for clients when they leave our programming. This aftercare network may include 12-step meetings, outpatient programs, Trac9 relapse prevention program, extended care programs, sober living communities, individual and family therapists, psychiatrists, nutritionists and many other specialty therapists or therapeutic activities. We are here to help in a transition that will maintain and further the personal growth experienced at Twin Lakes.
Continuing care also includes access to Twin Lakes aftercare services. We want to stay connected, hear about continued growth, and help with challenges that may arise. Clients are also invited to participate in Twin Lakes alumni groups and gatherings. These provide incredible opportunities for fun, fellowship and support in recovery.
For more information about Continuing Care services at Twin Lakes, please
contact us
anytime at
(877) 958-0778
. We're here to help.