Our cutest, and by far, most popular staff members here at Twin Lakes Recovery Center are our pair of mini-cows, Maverick and Goose. After mooooving to Monroe from their birthplace in Buffalo, Illinois, the dynamic duo have settled in to life on the Lakes.
The therapy cows, born in November 2018, spend their day being tended to by clients who earn the privilege of being Maverick and Goose's "people" for the week. The clients feed and brush the cows and get quiet time with them. In the afternoon, group sessions are held in the field, which is Maverick's favorite part of the day. He pays close attention to the discussions and tries to join the group by snuggling into a client's lap! Goose, on the other hand, quietly paces around the group, finds a client who seems to be struggling, and sits next to that person.
"They are AMAZING when someone is having extreme anxiety or having a panic attack," says Amanda Kiner, director of clinical services. "Once clients are in the field with them, you can watch the anxiety go away. They show our clients that they are worthy of love and are capable of giving love as well."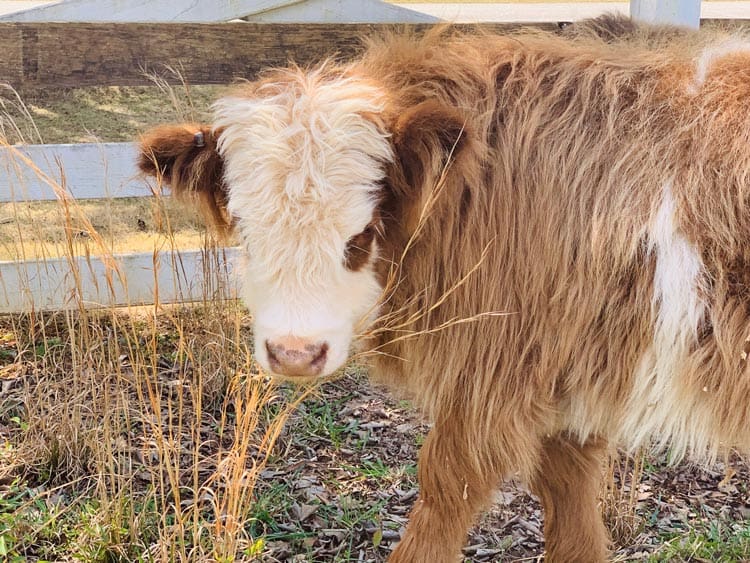 Maverick
Maverick is all about the humans, he loves giving kisses. Deep down, Maverick believes he is a lap cow. He is playful and energetic and always appears to be smiling. He gets excited when visitors come to the field and he runs to meet them at the fence.
Maverick loves life in general and thinks that humans are the best thing that ever happened to him.
Favorite thing to do: Snuggle with clients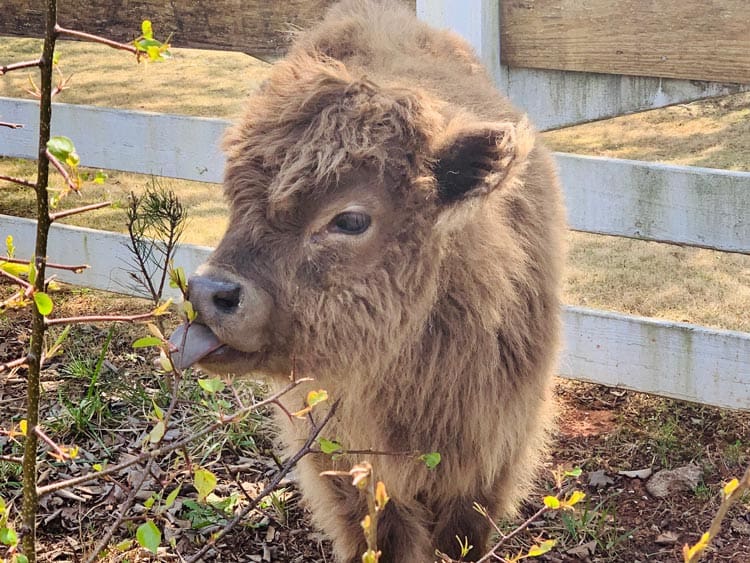 Goose
Goose is a bit jumpier and more stand-offish than his brother Maverick, but Goose seems to know who needs his loving. He always approaches the clients who are struggling the most and sits with them.
Goose is cautious and takes his time, so he's a great example of impulse control.
Favorite thing to do: Cuddle with Maverick in the sunshine
Photo Gallery
Click on an image below to enlarge it, and enjoy the photo gallery.