Sober & Single this Valentine's Day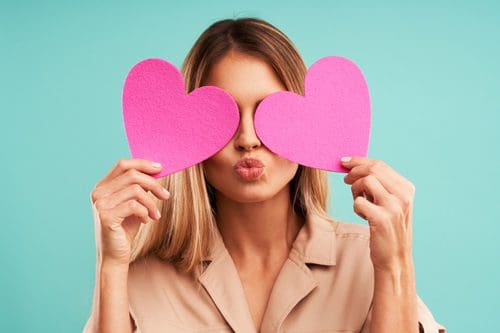 As a day often centered around champagne and drinking, Valentine's Day can be a stressful time for those who are recovering from a substance addiction. But it doesn't have to be. This year, you can make February 14th a day to show those around you how much you love and care about them.
You may be looking for ways to rebuild relationships broken because of addiction or to rekindle the romance you once had with your significant other. Valentine's Day can be the perfect opportunity to show your love in a healthy and sober way.
You do not have to drink to make Valentine's Day special. There are many fun-filled activities to enjoy by yourself or with someone special that do not involve alcohol or other substances.
Ways to Celebrate Valentine's Day Sober as a Single
If you are single, you may feel especially lonely on Valentine's Day. As you know, loneliness is a potent relapse trigger, so put your sobriety at the top of your priorities. Do not place unrealistic goals or expectations on yourself just because it is a holiday. Many, many people are single; so remember that no matter how you feel this Valentine's Day, other people feel the same way. You are not alone.
To help yourself feel connected and supported this year, consider taking part in the following activities:
Volunteer. Volunteering at a local animal shelter, soup kitchen, or community organization is a great way to surround yourself with other people and feel good about giving back in the process.
Attend a meeting. You can attend a 12-step or other support group meeting and be around others who are sober.
Treat yourself. Make the day special by filling it with your favorite activities and treats. Celebrate being yourself. Go to a movie, get outdoors for a hike, buy yourself a good book, try out a new cake recipe, etc.
Host a party for other single friends and family members. Gathering with those you love will remind you of what's truly important: genuine connection with others.
If you have friends or family who do not support your sober lifestyle, be sure to set boundaries so they understand that you are focused on a life in recovery and may no longer want to be involved in activities that are centered around drinking.
Five Sober Valentine's Day Activities to Enjoy with Someone Special
The following list offers ideas for romantic ways to celebrate Valentine's Day while staying sober:
Dinner and movie date. This is a traditional type of date, but instead of picking a restaurant where alcohol flows freely, choose a place that will not tempt you to drink. Try something different that you may not have done in the past. After dinner, go see a romantic movie and enjoy the company of your significant other.
Go stargazing. Being outdoors is the ideal setting for those looking for a sober date. Bundle up, pack a dessert picnic, and find a scenic spot to eat sweets and enjoy the stars.
Take in some art. Visit a local museum or art exhibit and immerse yourself in art. This can be good for your soul and inspire interesting conversations, letting you get to know each other in a new way.
Cook a romantic dinner. Treat your special someone to a romantic dinner at home. You can prepare the food yourself or order from your favorite spot. Set the table in a Valentine's theme, set out flowers, and light some candles.
Do something active. Go roller skating or ice skating. Jump together in a trampoline park. Anything goes, as long as you're both on board. Afterwards, go out for coffee or dessert.
Help Is Available
If you or a loved one is struggling with an addiction, Twin Lakes Recovery Center offers a variety of programs that are suited to your individual needs. From inpatient to outpatient programs, with a range of treatment modalities and services, help is available 24/7. We also offer a family recovery program and continuing care options.
To find out more about what programs Twin Lakes Recovery Center has to offer, contact us online to set up a confidential consultation with one of our addiction counselors.
Are you or someone you love looking for addiction rehab centers in Georgia? To learn more
about
our detox and treatment programs at Twin Lakes, please use the convenient
contact form
.