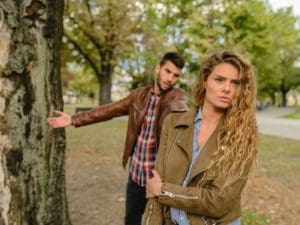 You have worked hard to make it through treatment and begin a new life free from drugs or alcohol. Don't let others sabotage what you have accomplished. Certain family or friends may not understand your struggles and what it takes to maintain a sober lifestyle. Surrounding yourself with those who do not support you can jeopardize everything you worked so hard to overcome.
Recovery is a time to focus on yourself and all that you learned while in treatment. Others may think you're being selfish, but you know the truth: your life and well-being are at stake, and prioritizing your health is the best thing you can do for yourself and everyone around you. To set a foundation for sobriety, you may have to:
Establish firm boundaries with family and friends
Redefine existing relationships and end toxic relationships
Not feel pressured to hang out in bars or other places that could be triggers
Avoid stressful situations
Family and friends who do not understand your commitment to sobriety may pressure you by making you feel guilty about not spending as much time with them. They may become angry when you refuse an invitation. Depending on how firmly you are rooted in your recovery, you may need to limit your contact with those who are unwilling to take your new life seriously.
You may also encounter people who actively want you to fail at staying sober. These may be old friends who continue to participate in unhealthy behaviors. Your new sobriety may make them feel rejected or lonely; if they are reacting to your new life with bitterness and resentment, you'll want to stay away from them at all costs.
Dangers of Self-Sabotage in Recovery
In addition to others trying to sabotage your sobriety, you can also be your own worst enemy. You may not even realize that some of your behaviors may actually be putting your sobriety at risk. Some examples of how you may endanger your own sobriety include:
Setting unrealistic and unachievable goals
Not taking your recovery seriously and falling back into old habits
Hanging out with people that you used to use drugs or alcohol with in the past
Getting stuck in negative thinking patterns without seeking help to change them
Feeling stressed and overwhelmed and not reaching out for support
Letting yourself get too bored, lonely, or depressed
Not attending therapy sessions or 12-step meetings
If you are struggling in recovery, you can take any or all of the following steps:
Talk to a trusted friend or sponsor
Surround yourself with friends and family who support your recovery
Return to treatment to update your approach to sobriety and get professional input
Staying sober may not come easy, but the end result is worth it. Once you show others how serious you are about a lasting recovery and how much your life has improved, they will see your progress and, over time, may come to respect your choices.
We Are Here to Help!
Are you or a loved one struggling with a substance use disorder? We can help. The dedicated and caring staff at Twin Lakes Recovery Center near Atlanta, GA, can put you on the path to a lasting recovery. We offer a variety of treatments and programs for people of all ages, including inpatient residential treatment, medically supervised drug or alcohol detox services, and a family recovery program. To find out more about what we have to offer, please contact us today to discuss your options.
Looking for drug rehabs near Forest Park, Georgia? To learn more
about
our detox and treatment programs at Twin Lakes, please use the convenient
contact form
.