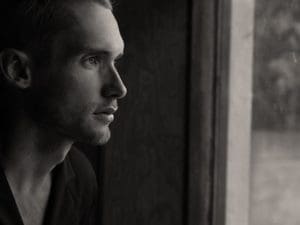 Both inpatient and outpatient treatment programs have many benefits for those with substance use and co-occurring disorders. The main difference between the two types of treatment programs is where the person stays. With an inpatient program, the person stays at a recovery center full time, whereas with an outpatient program, the person comes in each day for treatment and then returns home. The type of treatment program recommended depends on the person's unique needs.
Benefits of an Inpatient Treatment Program
An inpatient treatment program is often more intense than an outpatient program since the person remains onsite full-time and takes part in a full daily schedule of treatment options. At Twin Lakes Recovery Center, our inpatient residential treatment program is designed for those who suffer from substance use and co-occurring disorders and is centered around learning to navigate life without the need for alcohol or drugs.
An inpatient program allows you time away from family, friends, and work so you can focus solely on your recovery.
There are many benefits of an inpatient program:
Support: You get support from clinical staff 24/7 and are in a supervised setting.
Detox: You are able to detox in a safe, comfortable environment supervised by a medical team.
Structure: Programs are designed with structure to help prevent boredom and teach you how to create a similar structure in your own life after treatment ends.
Activities: An inpatient program may include a variety of options in addition to traditional therapy, including recreational therapy, nutritional counseling, mindfulness groups, weekend activities, and more.
Aftercare service: After completing an inpatient treatment program, you may have access to a variety of aftercare services. At Twin Lakes, continuing care services include alumni groups, 12-step meetings, therapists, sober-living communities, and more.
Benefits of Outpatient Treatment
At many recovery centers, outpatient treatment is an option. Twin Lakes Recovery Center offers an Intensive Outpatient Program (IOP) that addresses substance use disorders and co-occurring mental health issues. Twin Lakes' IOP meets three evenings a week and provides support for those who need help after completing a treatment program or who are needing extra support while in recovery.
An outpatient program may be an option to consider if you have relapsed and are looking for a way to get back on track and regain the skills you learned in an inpatient program.
An outpatient program has many benefits, such as the following:
Cost: Inpatient programs can be expensive. If you are looking for a more affordable option, an outpatient program is something to consider. It is ideal for those who are underinsured or whose insurance will not cover the cost of treatment.
Variety: You can find a variety of therapy options tailored to your specific needs and situation, including individual, group, and family therapy.
Convenience: Many outpatient programs meet in the evenings or on weekends, making it possible for clients to remain at their job and current schedule.
Co-occurring disorders: Many outpatient treatment programs can help those suffering from not only substance use disorders but also issues such as depression, bipolar disorder, anxiety disorders, and PTSD.
Keep in mind that an outpatient program is not ideal if your home environment is unsupportive. It is also not ideal for those who suffer from severe addiction, either due to the type or number of drugs used or how long the addiction has lasted.
Contact Us to Find Out More
Are you or a loved one struggling with addiction and looking for a Georgia treatment center? The caring staff at Twin Lakes Recovery Center is here to help. We are a leading Monroe, Georgia, treatment center and offer a variety of services, including inpatient and outpatient programs. To find out more about what Twin Lakes Recovery Center has to offer, contact us today.
Looking for drug rehabs near Forest Park, Georgia? To learn more
about
our detox and treatment programs at Twin Lakes, please use the convenient
contact form
.