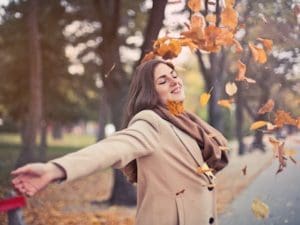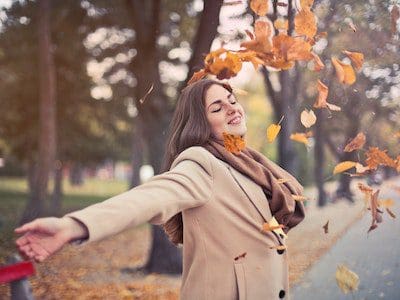 Stress and the holiday season often go hand in hand. If you are someone who is in recovery, you will want to reduce stress, so you do not put yourself at the risk for relapse. Fortunately, there are many ways to reduce stress at Thanksgiving so you can enjoy the day with your friends and family.
Ways to Reduce Stress at Thanksgiving
Thanksgiving is about giving thanks and being grateful for all you have in life. This can mean you are thankful for your sobriety, those who support your journey, and what you have overcome. Not putting pressure on yourself during Thanksgiving is one way to reduce stress. If you plan on hosting Thanksgiving dinner and the task is making you feel stressed, ask for help. You can ask friends or family to bring a dish or help you prepare the food.
Some other ways to reduce stress at Thanksgiving include:
Go outdoors. You don't have to sit around the table or feel stuck inside all day. Going outdoors can be a great way to reduce stress. Breathing in fresh air or getting some exercise can help boost your mood or take away some anxiety or tension you may be feeling from the day.
Attend a 12-step meeting. Most 12-step support groups offer meetings even on a holiday. Start your day with a meeting to keep you focused on your sobriety and to give you the support you need to stay sober during the holiday. You may even feel less stressed by hearing others talk about how they handle Thanksgiving sober.
Recognize what is causing stress. Stress at Thanksgiving can be caused by a variety of factors such as expectations, family obligations, or the pressure of being around those who may be drinking. Once you recognize what may be causing you stress, you can try to avoid it or find ways to handle it before it becomes a problem
Set boundaries. If you have boundaries in place, this can reduce stress so you can enjoy Thanksgiving without the fear of being pressured to do something you do not want. Setting boundaries with family or friends can help you put your well-being first. If your family or friends do not respect the boundaries you set, you may decide to skip the gathering and do what is best for you and your sobriety.
Eat healthy foods. Even though Thanksgiving is filled with tons of delicious food options, you can still try to eat healthily. Have a healthy breakfast when you wake up, or try to fill your plate with some fresh fruit and vegetables in addition to the mashed potatoes and gravy. When you are in recovery it is important to nourish your body with healthy foods so that you can feel balanced and less stressed. If you overindulge, you may feel guilty and more stressed.
Take a moment for gratitude. Thanksgiving is the perfect time to reflect on what you are grateful for. Take a moment to appreciate how far you have come and what you feel most thankful for. Doing this can relieve stress and give you the opportunity to remember what is truly important in your life.
Be prepared. If you are prepared to face Thanksgiving sober, you can avoid unnecessary stress. If you are attending a gathering where alcohol will be served, bring along a friend who is also sober or have a plan in place to leave if things begin to feel uncomfortable. You may want to talk to the host before others arrive so that they are aware of your situation.
Our Georgia Recovery Center is Here to Help
You or your loved one do not have to face your struggles with a substance use disorder alone when the experienced and caring staff at Twin Lakes Recovery Center is available to help. We are a leading Monroe, Georgia, treatment center and offer a variety of treatments and programs for people of all ages. To find out more about what programs and services are available at Twin Lakes Recovery Center, fill out our contact form online today.
Looking for drug rehabs near Forest Park, Georgia? To learn more
about
our detox and treatment programs at Twin Lakes, please use the convenient
contact form
.