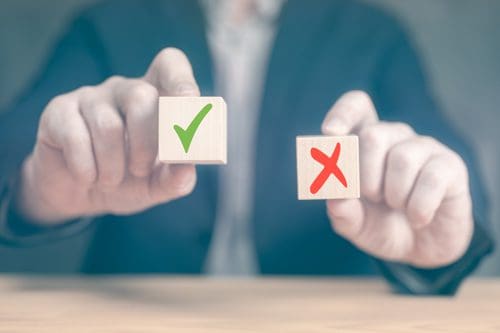 If you are struggling with an alcohol or substance abuse disorder, the benefits of an inpatient residential treatment program are many. Getting away from routine and being on a full-time treatment schedule can give you the boost to motivate a long-term recovery. But if you cannot commit to an inpatient program, or need extra support after an inpatient program, intensive outpatient programs might be exactly what you need.
An Outpatient Treatment Program Has Many Benefits
Many recovery centers offer both inpatient and outpatient treatment programs. Both programs offer a variety of services to help those with addiction problems. Inpatient treatment requires the client to leave their daily obligations such as work, family, and job to focus on getting help at a location away from their house. With outpatient treatment, the client is able to stay at home and continue with their daily life while seeking treatment and focusing on their recovery.
There are many benefits to using an outpatient program for your treatment needs You can:
Stay in school. If you are enrolled in school and need to finish your courses in order to graduate or get your degree, you may not be able to commit to an inpatient program. An outpatient program may be a better option so you can continue your studies.
Keep your job. If you cannot afford to take a leave of absence from your job, an outpatient program may be an ideal option to consider. You still have flexibility to do your job while dedicating time to work on recovery.
Be close to family. If you are concerned about leaving your family or friends and enrolling in a program that is not close to home, an outpatient program will allow you to stay close to those you love and still get the support you need.
Maintain household responsibilities. An outpatient program gives you the ability to maintain your household responsibilities while going through the treatment process. If you have young children or spouse that is not able to take off work to help, an outpatient program gives you the flexibility to keep your daily responsibilities while being able to get help for yourself.
Afford treatment. Treatment programs can often be costly. Outpatient treatment programs are less expensive than inpatient programs. If you cannot afford inpatient care, consider an outpatient program for your treatment. Always check with your insurance to find out what is covered under your plan. The Affordable Care Act requires most commercial health care plans to cover addiction treatment.
Maintain privacy. Unlike an inpatient treatment program, an outpatient program may allow you greater privacy. You will not have to explain why you're not at work or school, and you will not have to arrange for long-term child care.
There Are Also Potential Downsides
Depending on your situation, an outpatient program may not be your best option. Here are a few reasons why:
Fewer services. An outpatient program may not offer as many services or options as an inpatient program. Many inpatient programs offer different therapy classes, relaxation such as yoga or meditation, fitness classes, and nutritional education and meals.
Less support. In an inpatient program, you will have constant support throughout your day. With an outpatient program, you will need to find support from your friends and family when not attending treatment.
Less effective. Some clients find an outpatient program to be less effective than an inpatient program due to the lack of support and structure.
Outpatient treatment is ideal for those who have a stable home environment and supportive family and friends who encourage a sober lifestyle. If your home environment is not ideal for your recovery, an outpatient program may not be the best option for you. If you are surrounded by unsupportive friends or family who use drugs or alcohol or who do not value your sobriety, then outpatient treatment may not be the right decision.
In addition, if you are suffering from severe or long-term substance use, you will likely need medical detox before entering treatment. Many inpatient programs include supervised detox and provide the support needed for the transition from detox to recovery.
Outpatient Treatment Is Available at Twin Lakes
Twin Lakes Recovery Center offers an Intensive Outpatient Program (IOP) at its two outpatient treatment center locations in Gainesville and Athens, GA. Both locations have master's-level, licensed therapists on staff to address substance use and co-occurring disorders. IOP meets three evenings a week and allows clients to keep working, stay in school, and keep commitments with family. Twin Lakes IOP is designed to address risks for relapse and any stressors in the client's current environment. IOP offers a variety of options such as 12-step meetings and small group sessions.
To find out more about what Twin Lakes Recovery Center has to offer or to set up a confidential consultation with one of our addiction specialists, fill out our convenient online contact form.
Are you or someone you love looking for drug rehabs near Decatur, Georgia? To learn more
about
our detox and treatment programs at Twin Lakes, please use the convenient
contact form
.