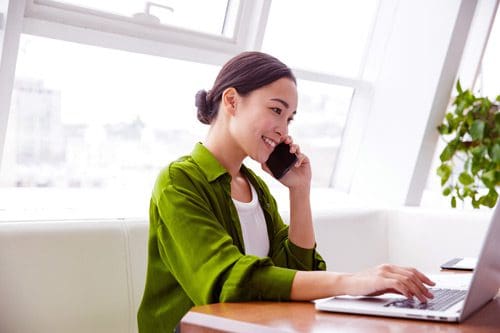 If you or a loved one is struggling with an addiction and are considering a recovery center for treatment, you have many options to consider. Not every recovery center is the same. You will want to choose a center you find trustworthy and comfortable and that offers programs that can be tailored to your specific needs.
Recovery Center Search Tips
As you begin researching your options, consider the following criteria:
Working with your insurance. To make the cost of a recovery center affordable, many centers accept a variety of insurances. Under the Affordable Health Care Act, most commercial health plans cover treatment for addiction. This can vary from state to state and every policy is different, so you will want to check that the center you are interested in accepts your specific type of insurance. Many recovery centers will verify whether your insurance is accepted at their facility and let you know what types of treatments are covered by your health plan before you enter treatment.
Accreditation. Make sure that the recovery center is accredited by the state or the Joint Commission. This will indicate that the recovery center meets the highest quality standards for treatment and is reputable.
Staff members. Look for a center that offers enough staff members per client to meet the client's needs. You will also want to check whether any of the staff specialize in the specific type of recovery you are looking for. Staff members can include doctors, therapists, addiction counselors, nurses, and other support personnel.
Treatment options. Most recovery centers offer a variety of treatment options. Depending on your needs, you may want to look for a center that offers programs such as alcohol or drug detox services, individual treatments, group therapy, and more.
Promote a healthy lifestyle. Eating healthy, nutritious meals is important in recovery to nourish the body as well as the mind. Choose a recovery center that recognizes that staying fit and keeping healthy is important when getting and staying sober.
Location. You may want to choose a recovery center close to your family or friends. This makes it easier to find local recovery support after you leave and makes returning to treatment, in the event of relapse, easier as well. However, a recovery center far away from your hometown may be a better fit if it gives you the space you need to focus on recovery without any distractions.
Aftercare. Having programs available for after your recovery stay can be beneficial to your sobriety. You may want to check if the recovery center offers aftercare or continued care programs as well as programs for alumni and their families.
Availability. Make sure that the center you are interested in is accepting new clients and has current openings. It's all too easy to change your mind about getting into treatment if you have to be put on a waiting list.
Other offerings and amenities. Many recovery centers offer recreational programs in addition to treatment. Some centers have on-site recreational facilities where you can play sports such as basketball or work out in a gym. You may find a recovery center that has walking trails or other outdoor activities.
Questions to Ask
A reputable recovery center will be able to answer any questions you have about the center and its programs. Some questions you may want to ask that can help you decide if a center is the right one for your specific needs include:
What is the length of the treatment program?
How often will I meet individually with my therapist?
Do you accept my insurance? What is the cost for treatment?
Are family and friends permitted to visit during treatment?
What type of treatments do you offer?
Will I be able to use my phone or computer?
What do you provide, and what should I bring?
Does the center have a specific dress code?
To find out more about specific recovery centers, you can read testimonials and reviews from others who have attended the programs. You may also find it helpful to browse online and check out the website of the recovery center to see what they have to offer.
Are You Looking for a Georgia Recovery Center?
If you are looking for a recovery center in Georgia that offers quality yet affordable treatment for substance abuse and co-occurring disorders, consider Twin Lakes Recovery Center. We are a leading Atlanta-area addiction treatment center and can help you overcome your addiction. At Twin Lakes, we have board-certified professionals on staff to help provide a variety of therapeutic methods such as individual, group, and family programming. We offer drug and alcohol detox services, inpatient residential treatment, intensive outpatient treatment, and continuing care.
To find out more about the programs Twin Lakes Recovery Center offers, contact one of our addiction specialists to set up a confidential consultation by filling out our convenient online contact form.
Are you or a loved one looking for an Atlanta detox center? To learn more
about
our detox and treatment programs at Twin Lakes, please use the convenient
contact form
.