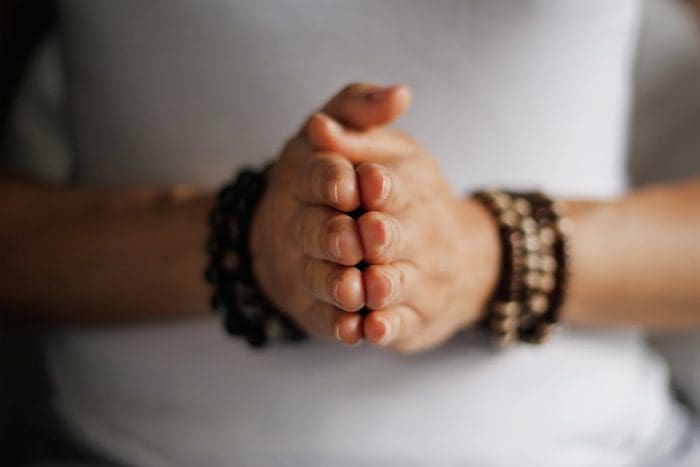 What many people discover on their journeys of recovery is not all types of sobriety maintenance methods work for them. And that's okay. There are numerous peer group meetings, both in person and online, that help reinforce the power of a strong support network. Some people prefer the guidance of a 12-Step program such as Alcoholics Anonymous or Narcotics Anonymous. Others find the principles of SMART Recovery to be more in line with their beliefs and continuing care plans. Women for Sobriety, Secular Organizations for Sobriety, and LifeRing also provide sources support.
There's another program some people turn to as part of their wellness plan after rehabilitation.
Refuge Recovery is "grounded in the belief that Buddhist principles and practices create a strong foundation for a path to freedom from addiction."
About Refuge Recovery
This non-profit organization established in 2016 is an abstinence-based program which offers individuals a mindfulness approach to understanding causes for addiction and remedies for future health. It all starts with what the program calls The Four Noble Truths, listed verbatim here:
Addiction creates suffering. We take stock of the suffering we have experienced and caused as addicts.
The cause of addiction is repetitive craving. We investigate the causes and conditions that lead to addiction and begin the process of letting go.
Recovery is possible. We come to understand that recovery is possible, and take refuge in the path that leads to the end of addiction.
The path to recovery is available. We engage in the process of the Eightfold Path that leads to recovery.
Aspects of Buddhist practices and principles appear in two areas: the Four Foundations of Mindfulness and heart practice meditations.
The Four Foundations of Mindfulness
Body and breath
Feelings
Mind states
Mind objects, or truth
There are free guided meditations to help people work with these concepts on a daily basis.
Heart Practice Meditations
Kindness: Towards all experience
Compassion and forgiveness: Towards the suffering we experience, and have caused
Appreciation: Towards pleasure
Equanimity: Understanding the reality of ongoing change
Refuge Recovery offers guided meditations, using the link above, for these principles as well.
Like other peer support groups, Refuge Recovery provides participants with a variety of resources, including numerous social media as well as PDFs and Google Docs available online, to help them understand the process and start right away.
Refuge Recovery's Eightfold Path
The organization's primary principle is all individuals have the power, as well as the potential, to release themselves the suffering caused by substance abuse.
There's also a vital reality check the group insists on: "No one can recover for you—you have to do the work yourself." Refuge Recovery seeks to help people understand their habitual cycle of addiction is an approach to life that no longer works, leaving them in "a state of suffering and confusion."
To help reinforce abstinence and recovery, the organization provides eight principles which, when used simultaneously, help people develop a lifetime without addiction. Here's a brief outline of each factor:
Understanding—a multi-purpose factor that helps people take responsibility "for the relationship that we have to our own life experience"
Intention—establishing a way of life that is non-harmful
Communication and community—an opportunity to practice honesty, openness, and support of others
Action—abstinence from all behaviors and substances that cause suffering, and active forgiveness of self and the people placed in harm
Livelihood and service—being of service to other people, and generous with attention, resources, and energy to affect positive change
Effort—incorporating certain practices such as yoga, meditation, and "wise actions"; as well as the patience and time to develop these and other skills outlined in the Four Foundations
Mindfulness/Meditations—a dedicated practice of mindful meditation
Concentration/Meditations—cultivating the ability for singular focus to help resist cravings and temptations
While Refuge Recovery reinforces its sobriety support tenets through Buddhist concepts, it also stresses that it "is a community that embraces all people regardless of age, race, class, culture, nationality, ethnic origin, religious/spiritual background, gender, gender identity, sexual/affectional orientation, marital status, family structure, social identity, physical ability or appearance, mental health, legal standing, and educational or socioeconomic status." Much of the organization's literature explains that it wants all people to feel welcome, as well as safe.
There's no fee to attend a meeting, but each group functions independently with the help of donations. Visit the Refuge Recovery website for more information.
Establish a Recovery Plan That Works for You
Statistics from the National Institute on Drug Abuse indicate 40-60 percent of people with substance use disorder suffer relapse. This is why it's important to work with your treatment counselors to create an in-depth discharge plan that includes opportunities to try a variety of peer groups to see which ones resonate with your beliefs and intention of sobriety. You deserve a strong support network that reinforces your ability be your best self.
To learn more
about
our detox and treatment programs at Twin Lakes, drug rehabilitation centers in Atlanta, please use the convenient
contact form
.