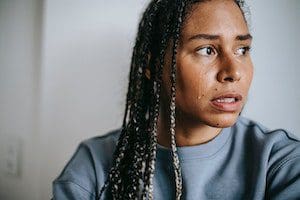 During early recovery, you may experience a range of emotions. You may feel trapped in the past and think it's impossible to move forward. You may be dwelling on things you cannot change instead of focusing on rebuilding your life free of the substances that held you back from experiencing the happiness you deserve.
One of the most important things you can do while in recovery is to make peace with your past, no longer letting it define you. You might have made mistakes or done things that you were not proud of before seeking treatment. And while you will eventually need to make amends with those you may have wronged, you can move forward knowing that you have the resources and support you need to acknowledge the past, repair what you can, and then let it go.
One way to not feel trapped in the past is to set realistic goals and move towards them. This allows you to look forward instead of back. Some realistic goals in recovery may include:
Attend 12-step meetings regularly
Find a sponsor you trust and feel comfortable with
Complete a class you have been wanting to take
Meditate daily for a specific amount of time
Repair a relationship that was damaged due to addiction
Focus on your health by committing to an exercise program or healthy eating plan — you can even get an app from Google Play or the Apple store
Here are some other ways to move forward:
Celebrate your successes. Maybe you've reached a milestone such as staying sober for 30 days or a year. Maybe you got the job you applied for or a promotion at your current job. Maybe you reunited with an estranged family member. Celebrations can be simple: you can reward yourself by taking the afternoon off to go on a hike, getting a massage, treating yourself and a friend to lunch, putting some money toward a long-term goal (vacation, new shoes, new car, etc.), and more. No matter how big or small, every victory is worth celebrating.
Try new things. Now that you are sober, you have more mental and physical capacity to venture into experiences you never thought of trying in the past. Maybe you want to try a new cuisine or a new sport or activity. You could enroll in a painting class, take piano lessons, explore a part of town you're unfamiliar with, hike on a new trail, or visit a state you've never seen. The possibilities are endless.
End toxic relationships that are holding you back. Maybe you're still in contact with people from your past who no longer support your new sober lifestyle. It is okay to cut ties with those who can only hurt your recovery and put you at risk for relapse. If a friend or family member you love is not willing to get to know the "new" you, let that person go (or at least limit your time with them) and focus on building friendships with those who encourage and support you.
Stay present. Anxiety about past mistakes can cause ongoing stress, increasing the risk of relapse. Talk to a trusted friend or therapist to discern whether you've done all you can do to make amends for the past. Then, let it go. Focus on the present and everything good around you. A meditation practice can lay the foundation for a calm mind and an ability to handle life's complications with ease.
Don't return to your old routine. In many ways, life cannot just "return to normal" after completing treatment. You are a different person now, and your old patterns will not fit your current needs. For sustained recovery, you may need to change the way you eat, the way you sleep, the way you relate to others, the way you relax, and more. You may even need to make bigger changes, like finding a new job or a new place to live. As always, having support in this process is crucial. You are not alone. Let others help you find your feet in this new world of sobriety.
You can't forget your past, but you can move beyond it. If you feel stuck, reach out for support. Talk to your sponsor, a trusted friend, or a counselor.
Twin Lakes Recovery Center is Here to Help
If you or a loved one struggles with a substance use disorder, the dedicated staff at Twin Lakes Recovery Center is ready to help you get on the path to long-term recovery. Our Monroe, Georgia, treatment center offers a variety of treatments and programs for people of all ages including inpatient residential treatment, medically supervised drug or alcohol detox services, and a family recovery program. To find out more about our services and programs, please contact us today to discuss your options.
Looking for drug rehabs near Forest Park, Georgia? To learn more
about
our detox and treatment programs at Twin Lakes, please use the convenient
contact form
.