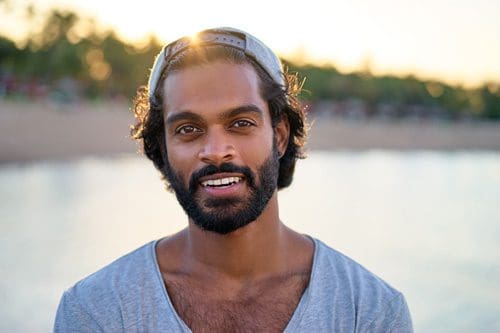 If you are feeling overwhelmed, tired, or frustrated while in your recovery program, you may be experiencing burnout. This can cause you to lose motivation and often leads to relapse. By recognizing the signs and finding ways to avoid this while in recovery, you can find balance and success in your journey.
Signs of Burnout in Recovery
According to the World Health Organization (WHO), burnout is defined as an occupational-related stress, not a medical condition. WHO states that burnout can be characterized by "feelings of energy depletion or exhaustion, increased mental distance from one's job, feelings of negativity or cynicism related to one's job, and reduced professional efficacy." While WHO may not recognize burnout as a medical problem, that does not mean it is not an issue for those in recovery from an addiction. Burnout can happen in a variety of situations from work to school and is common in recovery.
Burnout can result from trying to keep up with too many demands. If you have overcommitted yourself or put too much pressure on yourself, it can create burnout. Feeling unmotivated to continue with recovery or having negative thoughts about yourself and your progress are a few signs of burnout. It can cause you to have physical symptoms or to feel extremely tired.
Other Signs of Burnout
Some other signs of burnout include:
Difficulty sleeping or staying asleep
Headaches
Nausea
Feelings of hopelessness or doubt
Unable to focus
Detaching yourself from others
Change in appetite
Getting sick frequently
Those close to you may comment that you are irritable or easy to anger, or that you are isolating yourself from them or others. You may be showing up to work late or not at all, or taking longer than normal to get tasks done. These are all signs of burnout.
Watching out for signs of burnout is extremely important since it can lead to relapse. Burnout is often caused by extreme stress and anxiety. You will want to identify any stressors in order to avoid burnout in your recovery. Specific people in your life who are not supportive of your recovery can cause you to feel stress or anxiety. These people can include friends, family members, or coworkers. A stressor may also be a certain place or activity. Once you identify what stresses you out, you can set boundaries to help you alleviate the stress and anxiety that the person or place may cause. Putting your sobriety first and stepping back from people or situations that cause you stress is an important aspect of your recovery.
Tips to Avoid Burnout
Recovery is a time to enjoy your new life free of addictions, but it can also be a stressful time if you are not prepared to keep up with your recovery plan and maintain your sobriety. Burnout can happen if you are not taking precautions in your recovery to keep it positive and as stress free as possible.
When you experience burnout in recovery, this is not a sign to give up. In fact, it means that you need to find new ways to work through your recovery. Some tips to consider to avoid burnout in recovery are:
Switch up your recovery meetings and try new ones
Find a new book to read
Talk to your sponsor or others who are in your support system
Speak to others who have had success in recovery
Try a new activity such as meditation or yoga
Allow yourself time to relax and practice self-care
Celebrate your accomplishments
Take time to have fun
Help Is Available
If you are struggling with burnout in recovery, it may be time to talk to a professional. At Twin Lakes Recovery Center, a leading Atlanta-area addiction treatment center, we can help you avoid burnout in recovery, overcome your addiction, and find balance. We have board-certified professionals on staff to help provide a variety of therapeutic methods such as individual, group, and family programming. We offer drug and alcohol detox services, inpatient residential treatment, intensive outpatient treatment, and continuing care.
Help is available 24/7 at Twin Lakes Recovery Center. To find out more about what programs we have to offer, contact one of our addiction specialists to set up a confidential consultation.
Are you looking for drug addiction rehabs in Georgia? To learn more
about
our detox and treatment programs at Twin Lakes, please use the convenient
contact form
.