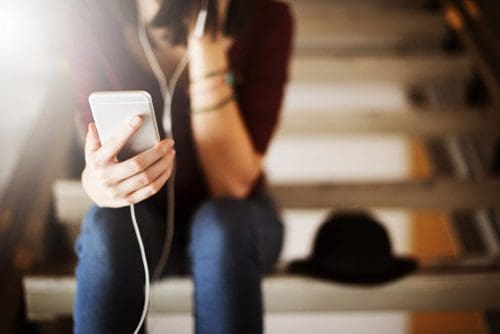 When you need an extra spark, a calming reminder of purpose, or insight into better living, there's a podcast waiting for you. Podcasts exploded in the past 10 years, providing listeners with national and international perspectives that simply weren't accessible before through the confines of traditional media. They're transportable, archival, and always evolving. Here's why some motivational options might suit your way of life.
What Adds to Your Motivation?
While we can be encouraged or inspired by the stories of other people, we must create a foundation of fortitude to self-motivate. Self-motivation is the force that allows you to continue to do what's important to you, even when there are challenges, complications, and other obstacles.
Motivational experts such as Jack Canfield of the Chicken Soup media empire, state representative Les Brown, life and business coach Tony Robbins, financial guru Suze Orman, and many others provide you with the tools. But how—and if—you use them is the difference between intrinsic and extrinsic motivation. According to 101 Productivity:
Intrinsic motivation is an internal drive to "perform an activity for its own sake and your personal rewards." Examples include studying something you find fascinating, or doing a sport for the joy of it.
Extrinsic motivation is an external influence to "perform an activity to earn a reward or avoid punishment." Examples include competing in a sporting event for the prize money, or completing a certification program as a requirement for your job.
Think for a moment about these two concepts. Can you identify moments when you felt driven to accomplish something based more on your goals and less of what someone or circumstances required of you?
Let's drill down a little more: when you got treatment for substance use disorder or alcohol use disorder, was it because you wanted to, or did someone or something else require it of you? Now that you're in recovery, what motivates you to live healthfully? What can you do to bolster your intrinsic motivation so that you're choosing a deliberate approach not only toward sobriety, but your entire life?
Motivational Podcasts for Your Life
Think of your motivation as a car that needs periodic refueling to operate well. With just a little effort, you might receive an opportunity to learn something important to you, find a new solution to a recurring problem, take on a different perspective, enhance your wellbeing—or just feel good for the day!
Here's a list of popular motivational podcasts to try, in no particular order. They all have various formats, topics, guests, and approaches. Maybe you'll mix and match based on mood or intent, or simply choose one or two that become part of your daily routine for wellbeing. Either way, have fun exploring!
This storyteller, researcher, and author is no stranger to the motivational stage. She's also quite familiar with the trials and triumphs of recovery—a path she's chosen for more than 20 years. In her podcast, launched in 2020, Brown "unpacks and explores the ideas, stories, experiences, books, films, and music that reflect the universal experiences of being human, from the bravest moments to the most brokenhearted."
The Rich Dad Radio Show with Robert Kiyosaki
Prolific author of Rich Dad, Poor Dad books and extended products, Kiyosaki offers "perspectives on money and investing that often contradict conventional wisdom…he has an international reputation for straight talk, irreverence, and courage and has become a passionate and outspoken advocate for financial education."
This Peabody Award-winning podcast and public radio show began in 2003 to ask "What does it mean to be human? How do we want to live? And who will we be to each other?" A theologian and journalist, Tippett explores conversations that involve topics such as spirituality and community, among others. Ever thoughtful, Tippett provides a "starting point and care package" to new listeners.
Selected as one of Apple's "Best of" podcasts for three years in a row, Ferriss tackles life and business challenges. Author of The 4-Hour series, Ferriss' approach in his podcast is to "deconstruct world-class performers from eclectic areas (investing, sports, business, art, etc.) to extract the tactics, tools, and routines you can use. This includes favorite books, morning routines, exercise habits, time-management tricks, and much more."
A feature of the Greater Good Science Center at the University of California, Berkeley, this podcast accompanies the Greater Good magazine, which "turns scientific research into stories, tips, and tools for a happier life and a more compassionate society. It explores the roots of happy and compassionate individuals, strong social bonds, and altruistic behavior—the science of a meaningful life." The podcast features numerous topics, such as "The Science of Happiness," "Taking Small Steps Toward Big Goals," and "Remembering to Breathe."
Straight Up with Trent Shelton
Former NFL wide receiver and current certified life coach, Shelton provides a "powerful, honest perspective to bring you the truth you need to hear—even if it's hard to take…content that will touch your heart and change your life." Topics include "No Amount of Wealth Can Purchase Mental Health," "When Motivation Doesn't Come Easy," and "Reprogram Yourself for Confidence."
This diverse collection features some of the "wisest, most accomplished teachers, creators, and leaders in the world" so you can learn from their wisdom and reawaken a sense of purpose and possibility. Founded by Jonathan Fields, he holds deep conversations with guests such as author Austin Channing Brown, judge Victoria Pratt, author James Nestor, and motivational speaker John O'Leary.
A Wealth of Resources from Twin Lakes
With our regular blog posts, continuing care programs, and alumni events, we strive to provide you with the best aftercare resources for the positive well-being you deserve. Please let us know if there are any particular topics you'd like us to cover.